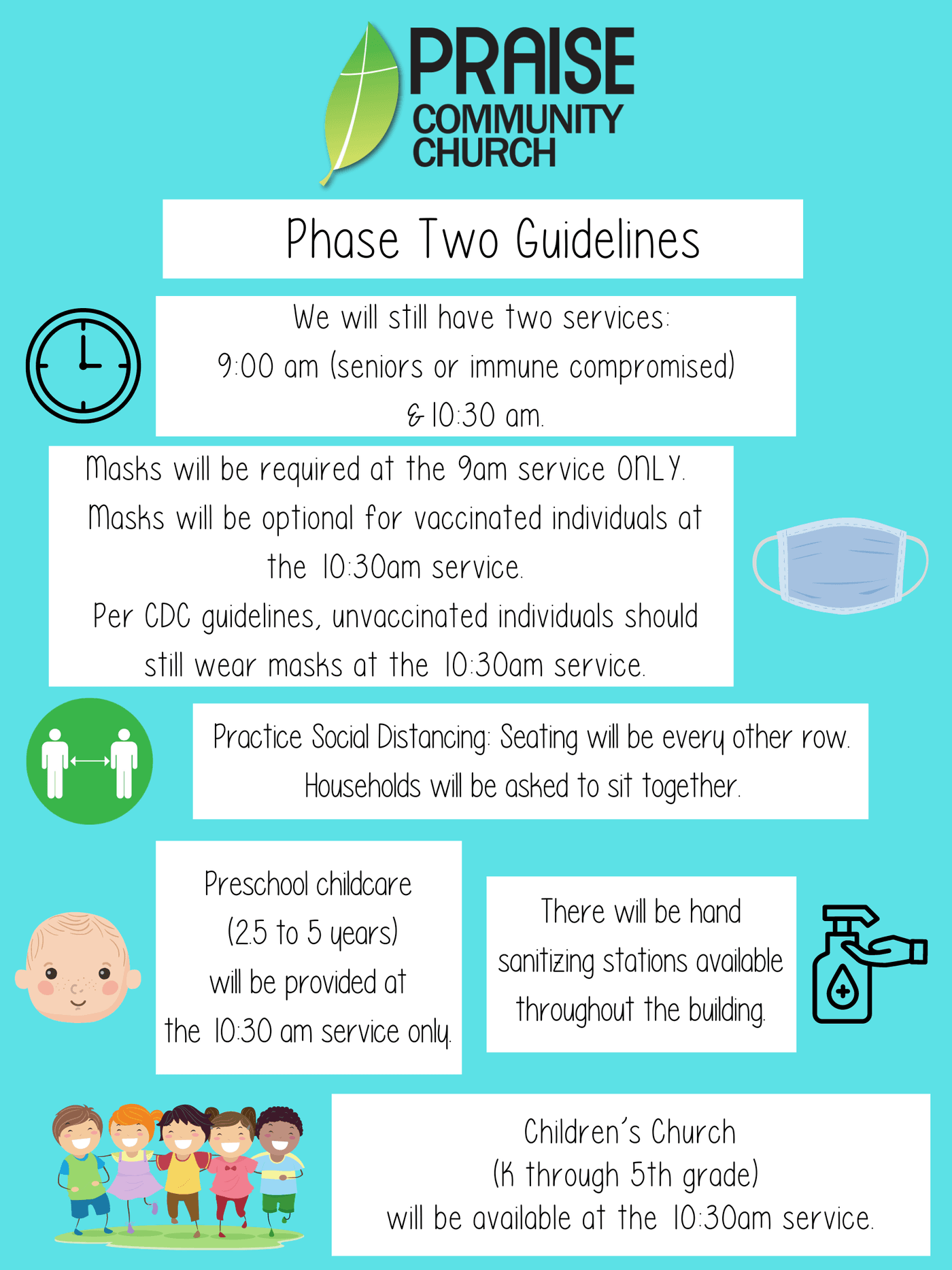 The following guidelines Phase Two will begin on June 20th.
SUNDAY SERVICES:
*There will be two services offered. The first service will be at 9 am (we are suggesting that service for seniors and/or health compromised people). Masks will be REQUIRED at the 9 am service. The second service will be at 10:30 am (everyone else). Masks will be optional for those that are vaccinated and if you are not we encourage you to continue to wear a mask, per CDC guidelines.
*There will be hand sanitizer stations throughout the building if you want to use them.
*Seating will be every other row.
*Households will be asked to sit together.
*During this phase, we will not be offering coffee and donuts following the service.
*There will be no paperwork distributed (bulletins, pamphlets).
*Tithes will be collected in a bowl at the back of the church and not passed around. Feel free to continue to use PayPal or mail it in if it is easier for you.
WEDNESDAY NIGHT BIBLE STUDY:
* Wednesday night Bible Study will be held at the building.
* Masks will be required at the Bible study.
We will continue to have our services online as well. If you are not comfortable joining us in person yet, please know that we completely respect and support your choice. We will keep you updated as we make any changes.
We love and miss you all. Please continue to pray for each other and the church during this time.